INEPAS Social Aid Department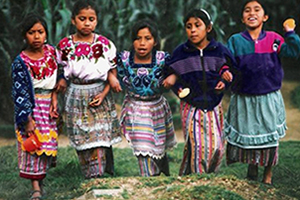 Philosophy
Since its foundation in 1994, INEPAS has considered it very important to work with rather than for the impoverished rural communities of Quetzaltenango. As a social service institution, we have the philosophy that our primary role is to motivate, guide and educate them towards self-management. Communities do not simply receive and depend on our help: they use it to develop the capacity and knowledge to make their own decisions on ways in which to improve their situation.
In this way, INEPAS acts as a source of social support for people in need, rather than a source of financial help that only provides short-term aid. Our aim is to broaden the ambitions of individuals, families and communities in order to sustain the support we give for generations to come.
Previous projects:
The major social project that INEPAS undertook during its first years (1994-2000) was the financial and administrational support for the foundation and construction of a rural school in the Maya-K'iché community of Choquiac in the municipality of Cantel.
INEPAS worked alongside a French association called ASEPAS, the organizations in conjunction raised funds to cover various expenses of the project, such as teachers' salaries, teaching resources, purchase of the land, construction of the school, and the cost of all the administrative proceedings necessary for the school to be officially recognized and supported by the Guatemalan State. In 1997, INEPAS handed over all the economic responsibility for the runnning of the school to the State. However, the school remains self-governing and educates over 800 children from this community each year.
A documentary was produced about this project, partly financed by UNESCO, and was broadcast in numerous countries as an example of a successful community development project.  (view documentary) 
In 1998, INEPAS received official recognition from UNESCO and became a self-sustaining non-profit organization recognized by the Guatemalan State.
During its years of existence, INEPAS has successfully proven that in Guatemala's current socio-economic, political and educational situation, a small organization with limited economic means can facilitate a significant degree of development within disadvantaged communities. Our various programs and projects have had a positive impact and demonstrate sustainable and lasting results.
Participants:
María Antonieta Ixcoteyac Velásquez, Guatemalan PhD in social investigation, co-founder and General Co-ordinator of INEPAS, is responsible for the running of the Social Aid Department. She reports to the Board of Directors composed of Guatemalan professionals, whose purpose is to assess and monitor the development of the institution and its social projects.
The Social Aid Department also includes professionals from Guatemala and abroad who volunteer their time, support and experience in order to develop programs in the best possible way.
Current projects:
Today, the Social Aid Department is made up of three social aid programs, all designed to actively support the impoverished communities of Quetzaltenango. These are:
The Social and Legal Support Program