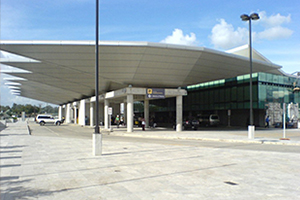 Arriving in Guatemala City
We recommend to our new students and volunteers coming from abroad to book a flight that arrives at the La Aurora International Airport (Guatemala City) in the morning and then to take a bus to Xela on the same day. Arriving in the morning will give you plenty of time to collect your bags, exchange some money and to take a taxi from the airport to the bus station. We recommend taking Linea Dorada as they have a bus that leaves for Xela (Quetzaltenango) at 3:00pm. Before you leave we recommend that you print this PDF which has all the information you need to tell your taxi driver as well as the locations in Xela where they let you off.
From Guatemala City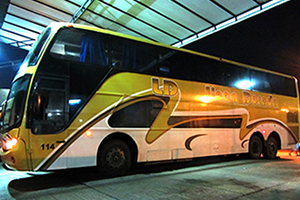 Take the Bus!
There are several bus lines that travel daily from Guatemala City to Xela. The journey can take between 3.5 and 5 hours depending on traffic and road conditions. Please keep us updated of you plans of arrival so we can know when to expect to meet you at INEPAS. Also if you choose a home stay with a local family they will meet you when you arrive. Here is the contact information about the bus lines.
Recommended Bus-lines
Linea Dorada
16 Calle 10-03 Zona 1
Guatemala City
Tel: 2415-8900
Guatemala City to Xela
Approx: 4 hours
7:00 a.m.
3:00 pm
ADN
8 Ave 16-41, Zona 1
Guatemala City
2251-0610
Xela to Guatemala
Approx: 4 hours
7:00 a.m.
3:00 pm
Other Bus-lines
Alamo
12th Avenue "A" 0-65, Zone 7
Guatemala City
2472-2387
Guatemala City to Xela
Approx: 4 hours
6:15, 8:00, 10:30 am
12:30, 3:00, 5:30 pm
(the timetable frequent changes)
Galgos
7 Av 19-44, Zona 1
Guatemala City
2232-3661
Guatemala City to Xela
Approx: 4 hours
2:30 pm
Once you arrive in Xela you can take a taxi, which should cost about 30 to 40 quetzals and take about 5 to 10 mins. Let us know about when you expect to arrive beforehand so someone is waiting for you in the school, or your host family is waiting for you when the bus arrives.

From San Cristobal de las Casas (Mexico)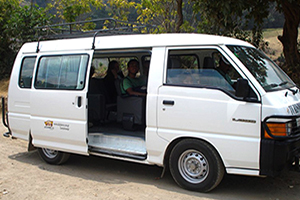 The Shuttle Bus Gets You Here
There are several shuttle companies that run "services" from San Cristobal de las Casas. This trip can take between 8-12 hours with several bus changes depending on road conditions. Usually you can arrange a shuttle that will pick you up with your hotel.